Resources to Fight the COVID-19 Pandemic
07/21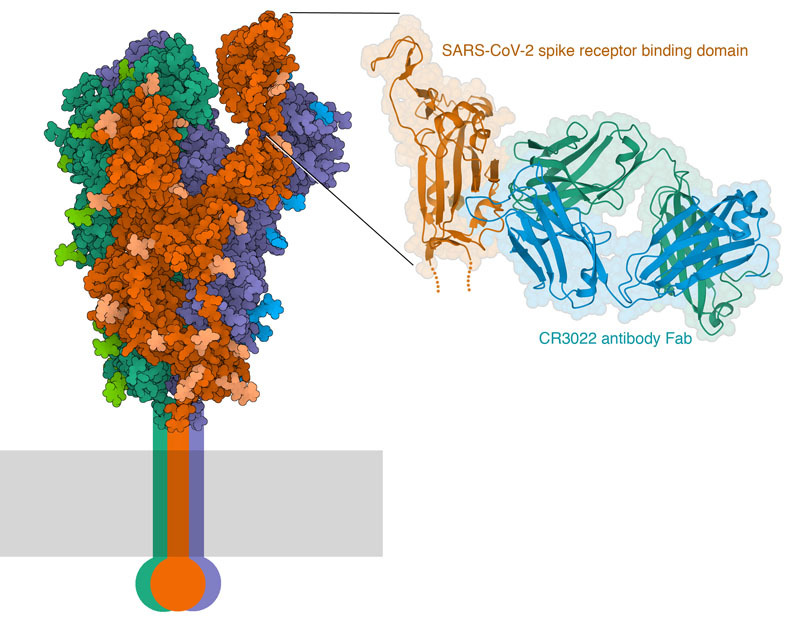 SARS-CoV-II spike protein (left) and a close-up of the interaction of the spike receptor binding domain with an antibody Fab.
A new feature article, Passive Immunization with Convalescent Antibodies, describes how purified antibodies may be used to treat infection by coronavirus.
Written by Molecule of the Month creator David Goodsell, this article is intended to be part of a series of features that will provide an introduction to how the biological macromolecules in the PDB are driving research and discovery related to SARS-CoV-2.