Poster Prize Awarded at ECM
09/13
At the 30th Meeting of the European Crystallographic Association (August 28-September 1, Basel Switzerland), the RCSB PDB Poster Prize was awarded to Angus Cowan for Structural and Functional Characterisation of Bok, a Pro-apoptotic Bcl-2 Effector Protein (Angus D. Cowan, Peter M. Colman, Peter E. Czabotar, Walter and Eliza Hall Institute of Medical Research and Department of Medical Biology, University of Melbourne, Australia).
Many thanks to the Poster Chair Bernhard Spingler (University of Zurich) and judges Eleanor Dodson (University of York) and Gerlind Sulzenbacher (AFMB/CNRS and Aiz Marseille University).
All 2016 awardees will be listed on the RCSB PDB website and will receive an educational book.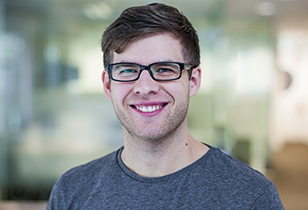 Angus Cowan